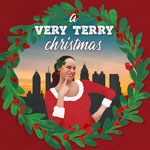 Alliance Theatre Anywhere (Video on Demand)
Choose another item
Choose from the list below and click the arrow to jump directly to another offering of this event.
Continue Shopping
Item details
Date
Name
A Very Terry Christmas (Video on Demand) Pre-Order
This event is sold out; If you are purchasing an Acting Class or Camp please call 404-733-4700.
Otherwise, Seats may also be available for other performance dates.