June 2, 2020 8:30AM
-
June 3, 2020 8:30AM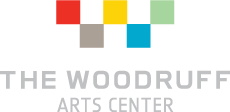 Woodruff Arts Center Educator Conference
Change event date
Choose from the list below and click the arrow to jump directly to another offering of this event.
Continue Shopping
Event details
Date
June 2, 2020 8:30AM
Title
Woodruff Arts Center Educator Conference
Description
The Seventh Annual Woodruff Arts Center Educator Conference
Reflect. Create. Envision.
June 2 – 3, 2020
Presented by the Alliance Theatre, Atlanta Symphony Orchestra, and High Museum of Art.
Notes
Registration Instructions - Select 1 in the dropdrown menu below and click "Checkout". You will be prompted to login OR create an account. Once logged in, choose the name you wish to register for the conference from the dropdown, or create a new registrant. If you need to add more registrants, click the "Continue Shopping" button and add another registration.
Districts and schools that send large groups to the event are eligible for the following discounts: Groups of 5+ people (10% off) and Groups of 10+ people (15% off). If you are interested in making arrangements for a large group, please contact Liz Davis at liz.davis@alliancetheatre.org.